Breast Augmentation Simulation
Breast augmentation is surgery to increase breast size or correct asymmetry. Implants are surgically placed underneath the breast tissue or chest muscles. If you're thinking about getting breast augmentation surgery, our cosmetic surgery simulator can help you experiment and visualize different surgical outcomes.
Uploading your own photos is quick and easy, both side profile and frontal body photos are supported. Try as many different outcomes as you like, while you enjoy the privacy of your own home. Once you're done, you can send or print your before and after photos to give to your plastic surgeon for review.
In addition to breast augmentation simulation,  the simulator can also be used for breast lift procedures as well!
Breast Augmentation Step-by-Step Instructions
Step 1:
Select Grow tool.
Step 2:
Adjust the size of the brush to be slightly bigger than the areola.
Step 3:
Click the first breast and drag away from the center of the brush until desired breast size is achieved.
Step 4:
Repeat for the second breast.
Step 5:
Select the Un-reshape tool.
Step 6:
Use the Un-reshape tool to correct unwanted distortion. To use the Un-reshape tool, simply click and drag the distorted area. Running the tool down the side of the arms will correct the distortion of the arms.
Step 7:
Correct the areola size by moving the brush over the areola and clicking one or two times as desired.
Step 8:
If wanted, lift breasts. Select Reshape tool, resize the brush so that brush is just smaller than the breast size, and lift the breasts slightly by clicking and dragging each breast upwards.
Step 9:
Click the before/after menu item to compare the simulated result to the original, side by side!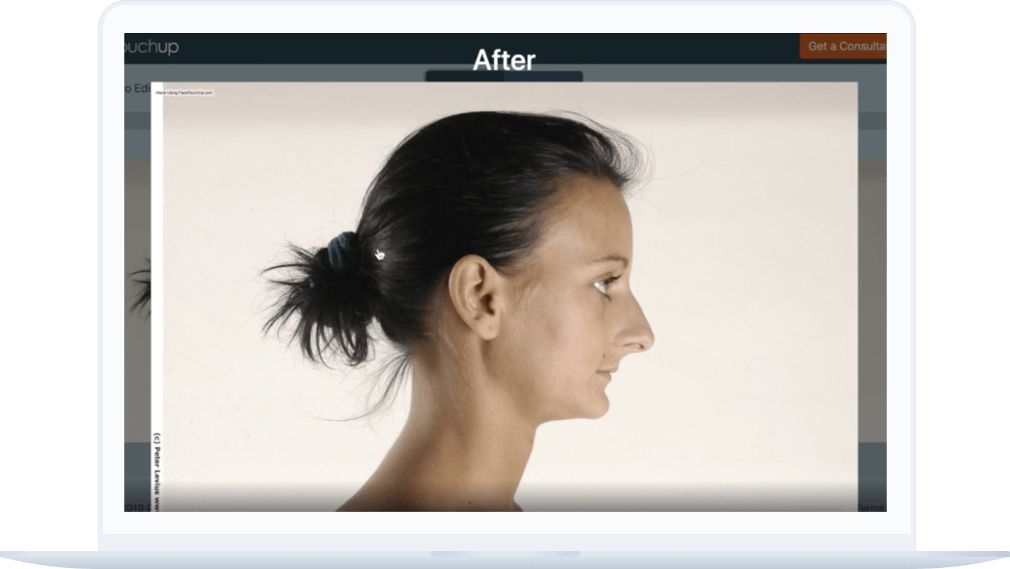 Step 3: Next Steps
To give us a proper idea of what you're looking for you can:
Request a virtual consultation with one of our surgeons, and bring a copy of your updated image to your consultation. Please note that sometimes there is a fee.  We will let you know if fees are applicable.
Request a personalized quote and attach a copy of your photo (s), for the surgeon to review
Book a virtual consultation.  This is also a great opportunity to ask any questions about cosmetic surgery holidays.