Liposuction Simulation
In addition to facial procedures such as rhinoplasty and chin augmentation, it is also possible to simulate liposuction using the simulator. With this tool, you can remove fat from different areas of your body to see what liposuction may be able to do for you.
You can simulate many different kinds of liposuction, including, liposuction on the abdomen, thigh, buttocks, face, back, love handles, and more. All with a single easy-to-use tool!
The program works best on profile body photos, but frontal face liposuction is possible too. Once you're done with your liposuction simulation, you can send your before/after photos to your plastic surgeon for review to see if the end result is possible or not.
Liposuction Simulation Step-by-Step Instructions
These instructions are for abdominal liposuction, but the same technique can be applied for other types of liposuction (hips, buttocks, face, etc…).
Step 1 :
Select Shrink tool.
Step 2 :
Adjust brush size to match size of stomach using slider.
Step 3 :
Click and drag away from center of brush until desired effect is achieved.
Step 4 :
Click before/after menu item to compare the simulated result to the original, side by side!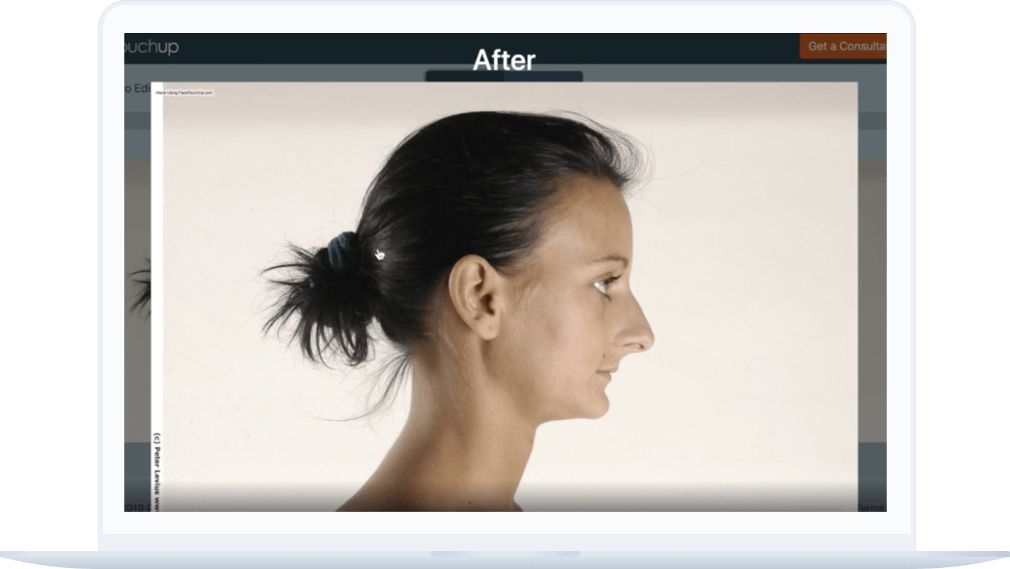 Step 3: Next Steps
To give us a proper idea of what you're looking for you can:
Request a virtual consultation with one of our surgeons, and bring a copy of your updated image to your consultation. Please note that sometimes there is a fee.  We will let you know if fees are applicable.
Request a personalized quote and attach a copy of your photo (s), for the surgeon to review
Book a virtual consultation.  This is also a great opportunity to ask any questions about cosmetic surgery holidays.