What is a Beauty Ambassador?
A Gorgeous Getaways beauty ambassador is a satisfied past client who signs up for the program offered by Gorgeous Getaways.  The program rewards past clients for referring friends, family members, or acquaintances to their cosmetic, dental, bariatric, or beauty services. As beauty ambassadors, past clients can promote Gorgeous Getaways' services to others and encourage them to book their surgery or procedures through us. In return, past clients receive exclusive benefits, such as discounts on future services, free upgrades, or cash rewards. Essentially, a Gorgeous Getaways beauty referral ambassador is a satisfied past client who is excited to share their positive experience with others and is rewarded for doing so.
Rewards and Benefits
If you're a past Gorgeous Getaways client, and passionate about people then becoming a Gorgeous Getaways beauty ambassador could be a great opportunity for you. Here are a few reasons why you might want to consider becoming a beauty ambassador for the company:
Opportunity to earn commissions: By referring clients who book a surgery package with Gorgeous Getaways, you can earn commissions, and be eligible for additional incentives, cash, and prizes.
Access to exclusive resources: Beauty ambassadors may have access to exclusive educational materials and events that can help them become more knowledgeable about cosmetic surgery and medical tourism.
Global Networking opportunities: Becoming a beauty ambassador for Gorgeous Getaways can provide you with opportunities to network with other beauty ambassadors, as well as individuals in the cosmetic surgery, beauty, and medical tourism industries.
Promote your own business or talents – if you have a beauty, wellness, or travel-related business or have something to share that GG clients might find interesting, this can be a great opportunity.
Helping others achieve their goals: As a former client and beauty ambassador, your experience is invaluable in providing feedback on how others can achieve their goals of improving their appearance through cosmetic surgery by referring them to Gorgeous Getaways.
Flexibility: As a beauty ambassador, you can work at your own pace and on your own schedule, providing flexibility for those who have other commitments or obligations.
Fun: Have fun! – Attend our monthly zoom meetings, share experiences, ask questions, and more!
Overall, becoming a beauty ambassador for Gorgeous Getaways is an excellent opportunity for those who are passionate about health and wellness, travel, culture, and medical tourism and looking for a flexible way to earn commissions and incentives while helping others achieve their goals.
Tools and Resources
We provide the following tools and resources to assist you in the promotion.
Personalized business cards – printed locally in your country
Own QR Code – that goes to your inquiry form
Personalized graphics with your own QR code to share on social media
Listed on our website (Optional)
if you have a business (joint marketing opportunity)
and more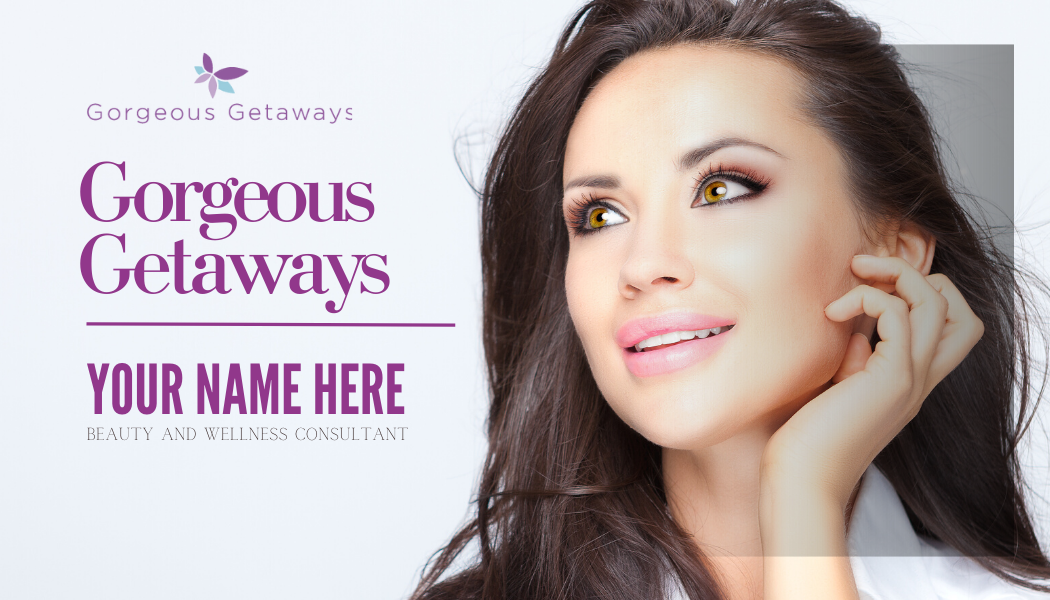 Beauty Ambassador Program – Next Steps – More Information
To get started simply register your interest below and we'll send you more information.  Due to resource limitations and based on the volume of inquiries, we may need to limit how many ambassadors we can initially accept.
Our Newest Brand Ambassadors for 2023