Meet the Gorgeous Getaways Team!
We are happy to assist you! We are a dedicated team of professionals with cosmetic surgery qualifications, ready to guide you every step of the way. With plenty of destinations on the 5 continents, we have a variety of options, surgeons, and hospitals to offer to you.  We will help you make an informed decision about your cosmetic surgery holiday.
Rachel Rowling – VP, Client Services
A global citizen born in the UK, Rachel has lived and worked in South Africa, Australia, Asia, the US, and Canada. She has held many senior executive positions for Fortune 500 companies, with an extensive background in technology, IT security, service delivery, and UX design (customer experience). Her down to earth approach combined with hands-on experience delivers confidence to the connected patient. On a personal note, Rachel is the proud mom of 4 adult sons, knowing all too well the challenges of work-life balance in a connected world. An advocate for animal protection and humanity she has 6 cats, and 2 dogs. You can reach Rachel at [email protected]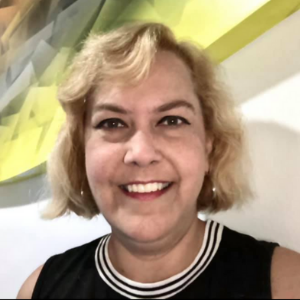 Patrizia Barruco – Destination Manager (America and Europe)
Paty is based in tha land of powder-sand beaches and turquoise waters: Cancun, Mexico.  Originally from Mexico City, she has worked for the best hotel chains locsated the Mexican Pacific and the Caribbean.  Later on, Paty spent many years traveling across America and Europe while working on board international cruise ships as an Officer in charge of the passenger's experience.  As your Destination Manager, her cosmetic surgery qualifications mean her job is to ensure that your medical journey is exciting and memorable by providing you with the best options of surgeons and hospitals, as well as the best pricing.  Please feel free to contact her directly at [email protected]
 Victoria Pakhomova – Destination Manager (Asia & Australia) 
Victoria has years of customer service experience and cosmetic surgery qualifications.   She will help you plan your cosmetic journey by providing you with all the information about healthcare providers in different destinations of Asia & Australia.  You can contact her directly at [email protected]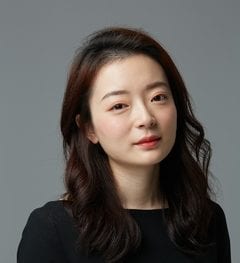 Yufei Niu – China
Based in Beijing, Yufei manages local partnerships, client engagement, marketing, and social media for Chinese medical travelers looking to travel abroad for cosmetic and beauty procedures. Yufei is the first point of contact for our Chinese clients. She has many years of experience in the areas of marketing, interpretation, and customer service, and is very focused on delivering the best client experience.   Please feel to contact her directly at [email protected]
Melanie McGregor – Client Engagement Manager
Melanie is a Client Engagement Manager based in New Zealand and is the first point of contact for our clients. She has many years of experience in the areas of customer service, and is very focused at delivering the best client experience.   Please feel to contact her directly at [email protected]
Mary Barker – Superannuation
Based in New South Wales, Australia. Mary provides support for using Superannuation for procedures in Australia and abroad. Mary is also a financial planner driven to educate and enable women to move into their strongest financial position, and her book 'Women of independent means' aims to do just that. She's also co-founder of Smart Girls, an educational group for women on debt, property, and wealth, and how those things can work together. Running monthly events, her female clients get to hear from a professional speaker and network with other clients.
Rajani Tatini – Office Manager
Raj is the person who makes sure that the back office runs smoothly. She handles essential functions like payroll, accounts payable, financial statements, employee benefits, purchasing, and countless other details. Raj has an Associate's degree in Accounting from Middlesex College in New Jersey. She is fluent in English, Telugu, and Hindi. When she is not keeping an eye on the company's finances, Raj enjoys cooking, sewing, photography, and communing with nature.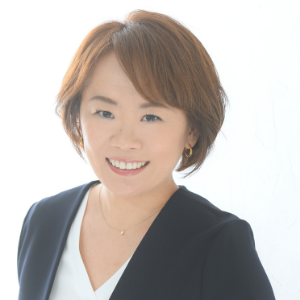 Shoko Kamino – Client Services Manager – Japan
Shoko Kamino is based in Japan and looks after all partners and clients choosing Japan as their destination of choice.
Request your Cosmetic Firmquote™
Now that you have met the Gorgeous Getaways dream team, you can take the next steps and go to our Patient Plus+ App; click on pre-departure and request your firmquote. Once you have filled in your medical history and uploaded your photos, we will forward your complete file to our Surgeons and will come back with a tailor-made quote for you. We also invite you to browse our Standard Price List in our website or just download our App available for Android and Apple.  You can also join our New Community where you can chat with us about "Meet our Gorgeous Getaways Dream Team"
Earn High Interest on Your Savings
Our Patients Savings Plan offers you an interest from 5% to 7% on your deposited savings towards any procedure in any of our preferred destinations.   And it also includes recovery homes and guest houses that are part of the program.  So if you do not have a destination yet in mind, or are still unsure of your surgery date, you can start earning interests from now on. Go ahead and fill your request: Click Here.