Chin Augmentation & Neck Lift (lower rhytidectomy) Simulation
Chin Augmentation & Neck Lift (lower rhytidectomy) Simulation. A neck lift, or lower rhytidectomy, is a surgical procedure that improves visible signs of aging in the jawline and neck.
You can now easily simulate a chin augmentation or implant on your own photos using the cosmetic surgery simulator
The program works best on profile chin photos, and once you're done with your chin augmentation simulation, you can include your before/after photos with your personalized quote request for review to see if the end result is possible or not.
In addition to chin augmentation, you can also remove any extra fat under the neck to simulate a neck lift. Chin augmentation accompanied by a neck lift usually yields a more youthful-looking chin profile.
How to use FaceTouchUp to simulate chin & neck lift
Changing the side profile of your neck & chin
Step 1:
Upload a photo and use Reshape tool
The reshape tool is the most helpful tool when simulating neck & chin lift surgeries.
Click and drag the area on the chin & neck that requires change. Evident changes are shown as the area is being dragged. Release the mouse to lock in the desired change. Use the tool to smooth out bumps or imperfections and refine the contours of the neck or chin until the desired image is produced.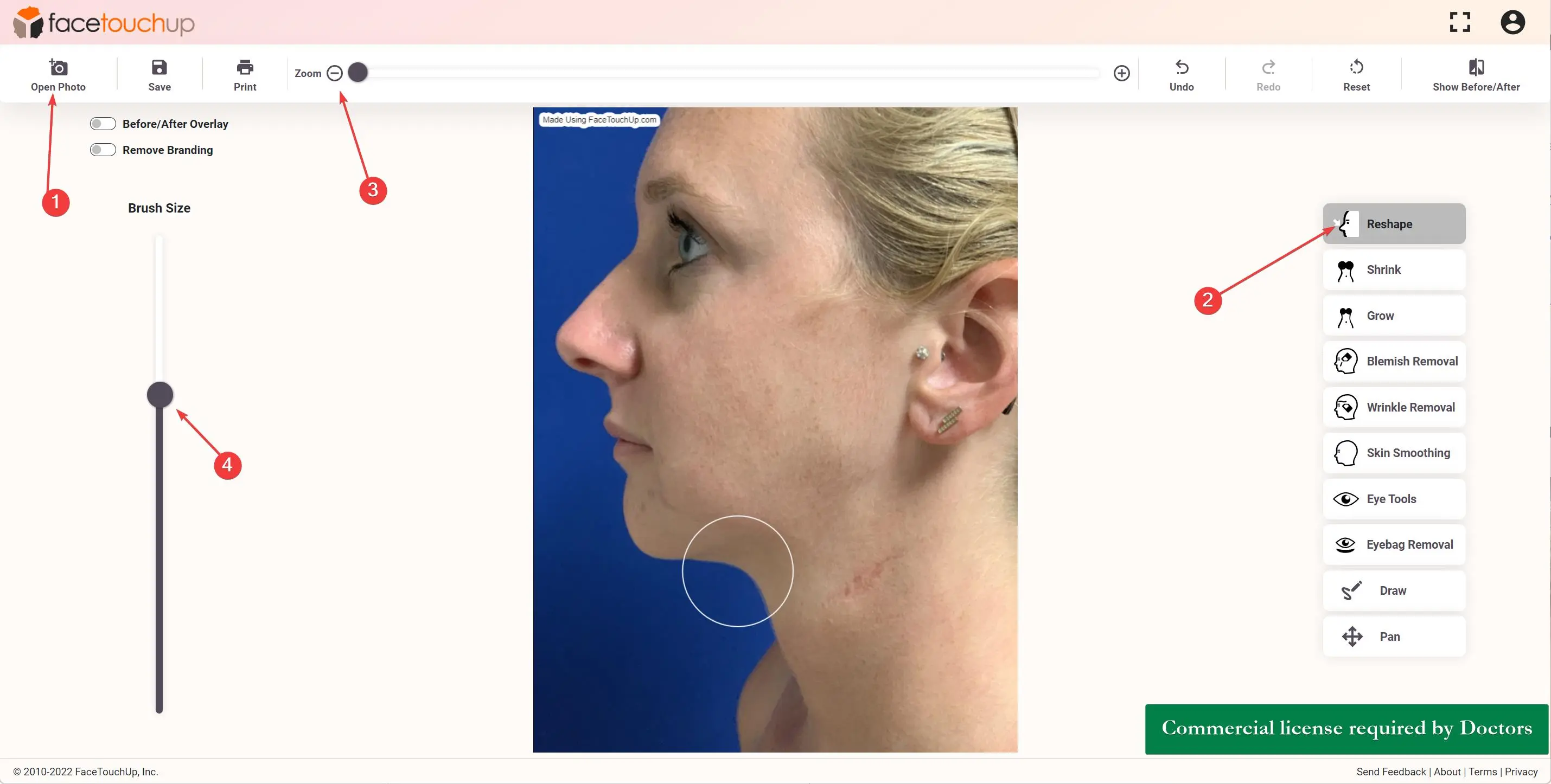 ---
Step 2:
Make finer adjustments
To make finer changes, zoom into a picture or change the brush size using the sliders.
In order to edit the changes already made, there is an "undo" button to go back as many steps as needed. To reapply changes, use the redo button.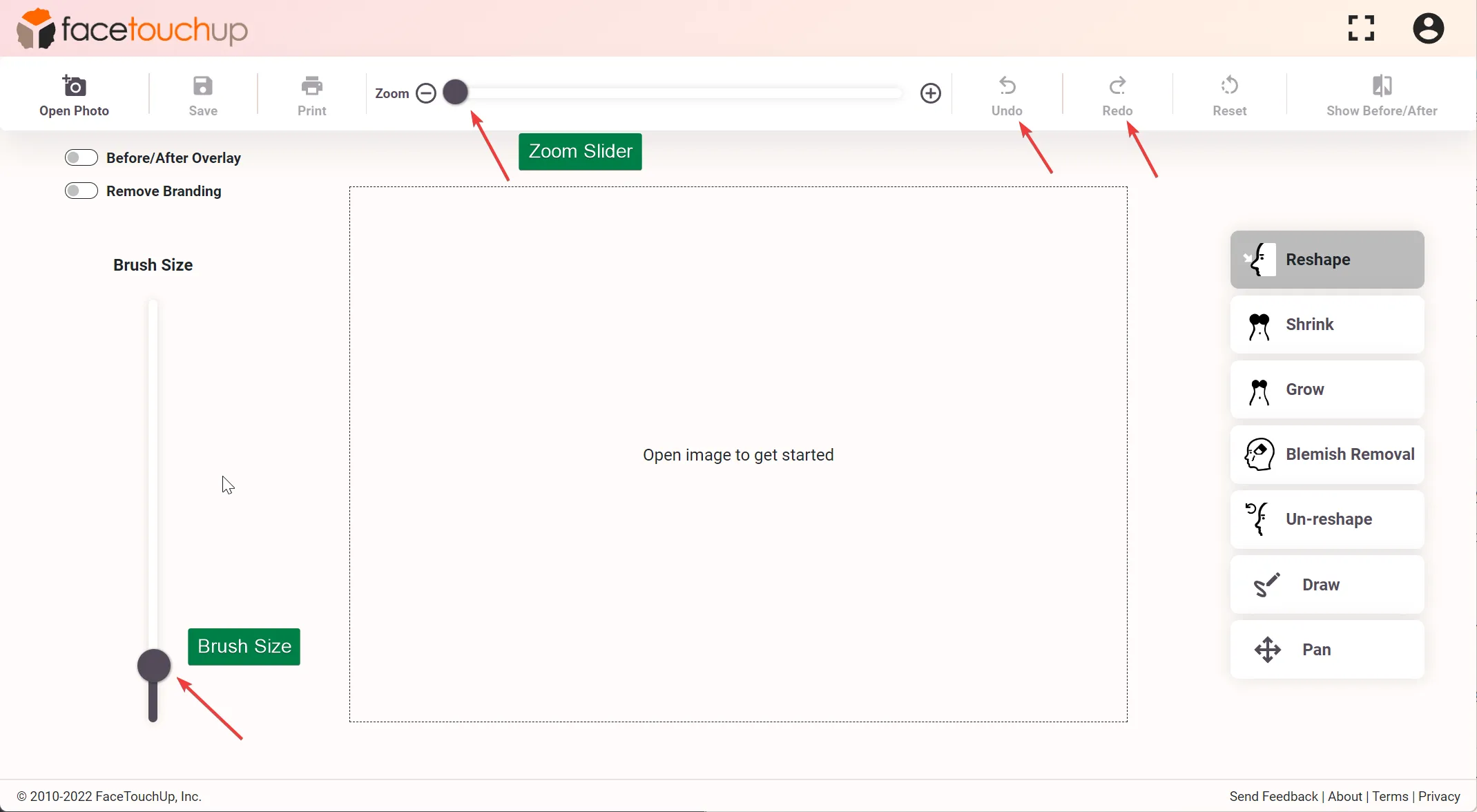 ---
Step 3:
Show plastic surgery before/after & an animation
Click the Show Before/After menu item to see the result. The animation tab shows the changes in a cool animation.
The before/after images & animation give a clear representation of the changes a patient can expect after plastic surgery.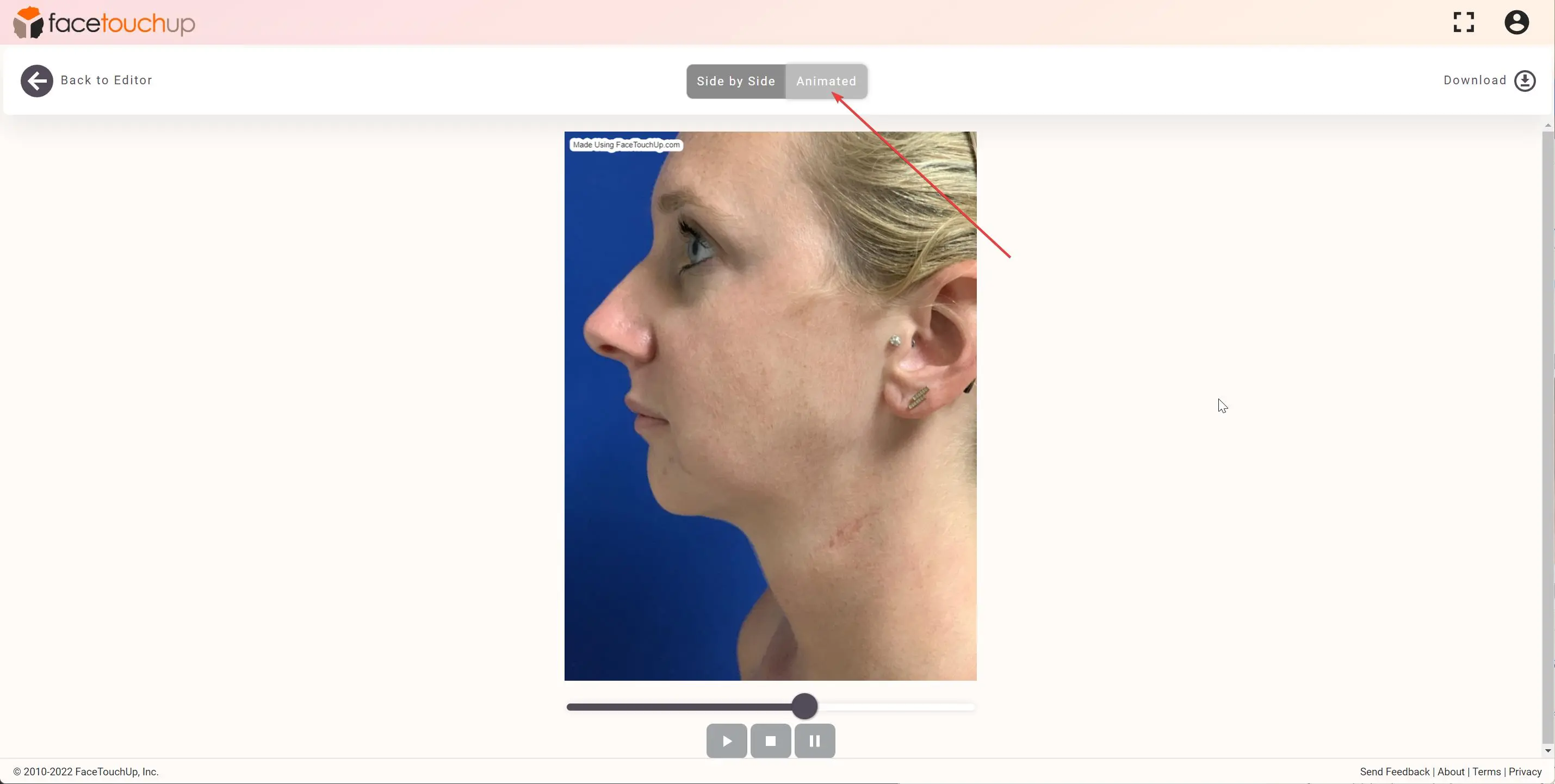 ---
Step 4:
Save before/after or send emails
To save the simulated images, use the Save menu from the toolbar. From the dialog, choose the options to save "Before", "after" and "animated" images as needed.
---
Sample before & after photo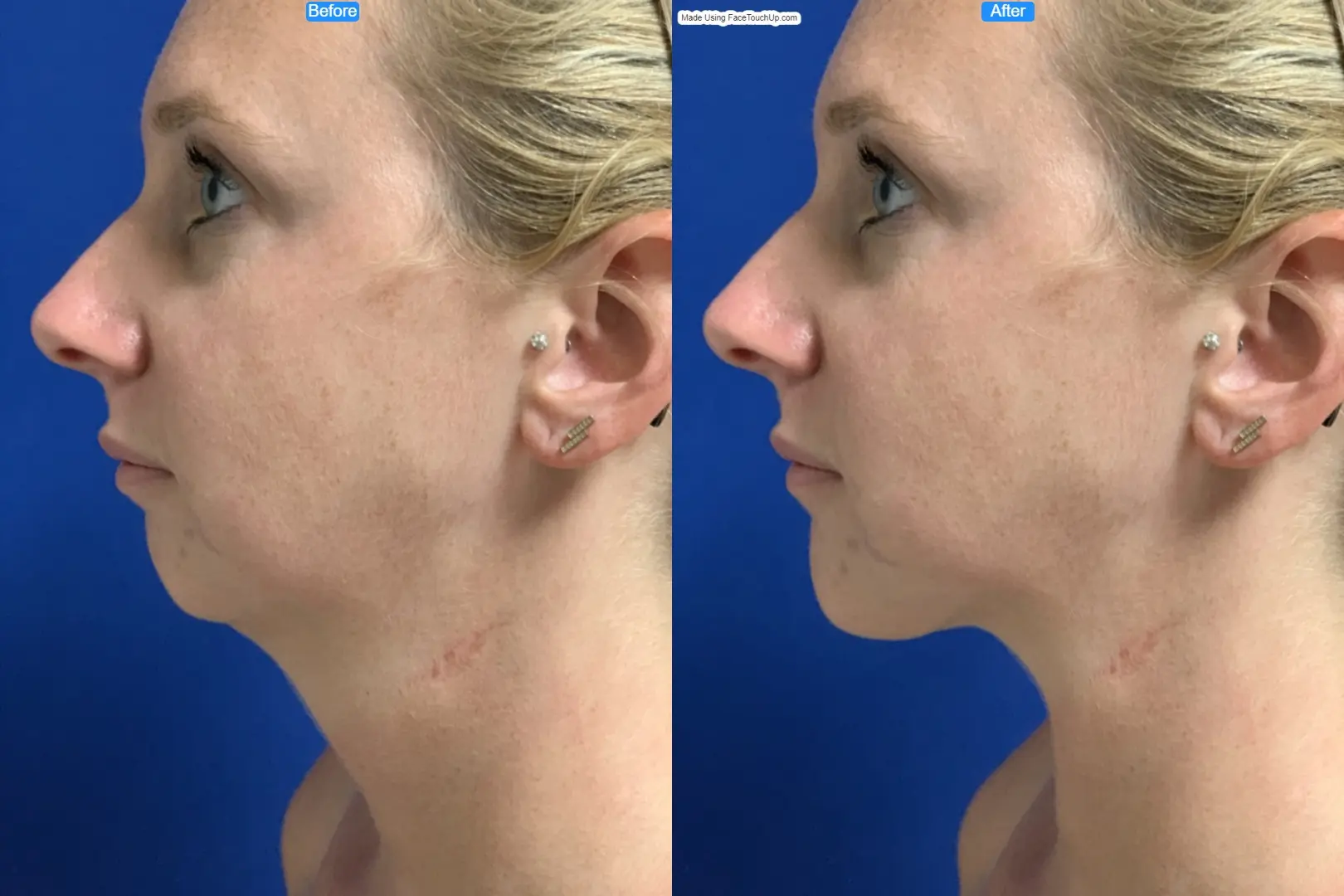 Animated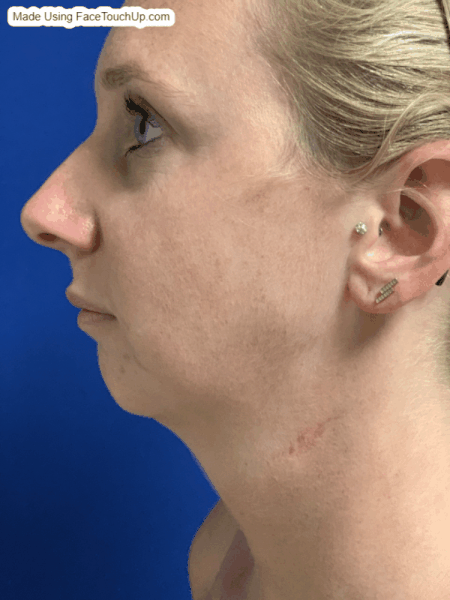 ---
As you can see, it just takes a few minutes to simulate Chin and neck lift surgeries using the cosmetic simulator. These advanced AI-based tools make the best software to simulate Chin and neck lift surgeries accurately.
Now it's your turn! Launch the simulator
Step 3: Next Steps
To give us a proper idea of what you're looking for you can:
Request a virtual consultation with one of our surgeons, and bring a copy of your updated image to your consultation. Please note that sometimes there is a fee.  We will let you know if fees are applicable.
Request a personalized quote and attach a copy of your photo (s), for the surgeon to review
Book a virtual consultation. This is also a great opportunity to ask any questions about cosmetic surgery holidays.