Innovare Hospital is a well-respected medical facility in Guadalajara, Mexico that is known for its high-quality cosmetic surgery procedures. There are several reasons why Innovare Hospital is a popular choice for clients seeking cosmetic surgery in Guadalajara, Mexico:
Experienced Surgeons: Innovare Hospital has a team of highly experienced and board-certified plastic surgeons skilled in performing various cosmetic surgery procedures. They are dedicated to providing safe and effective treatments to their patients. We work with Dr. Ruben Agredano and his team, who operate out of Innovare Hospital.
State-of-the-art Facilities: Innovare Hospital is equipped with the latest technology and modern facilities to ensure the highest level of patient safety and comfort. The hospital is fully accredited and meets international standards of care.
Personalized Care: Dr. Ruben Agredano and his team are committed to providing personalized care to each patient. They take the time to listen to their patient's needs and concerns and work with them to develop a customized treatment plan that is tailored to their individual goals.
Affordable Pricing: The cost of cosmetic surgery in Mexico is generally much lower than in the United States or Europe. Innovare Hospital offers competitive pricing for its services without compromising on the quality of care.
Convenient Location: Guadalajara is a popular destination for medical tourism due to its convenient location and easy access to the United States and Canada. Innovare Hospital is located in a safe and modern area of the city, making it easily accessible for patients worldwide.
Innovare Hospital is an excellent choice for those seeking high-quality, affordable cosmetic surgery or gender transition procedures with Dr. Ruben Agredano in Guadalajara, Mexico.
Innovare Hospital Photos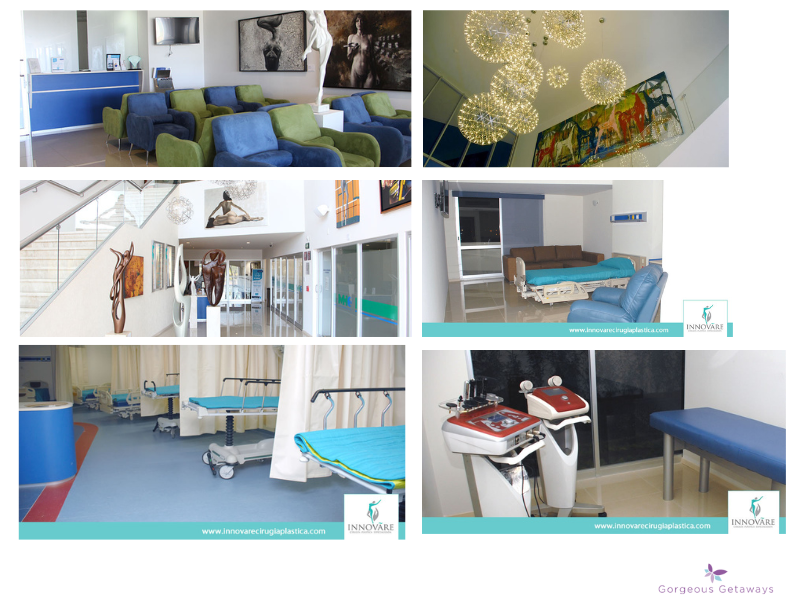 Dr. Agredana Case Studies