Barcelona is a top destination for International Tourists in Spain, with its absolutely amazing attractions like "La Sagrada Familia" or Park Güell featuring the remarkable designs of Architect Antoni Gaudi. While we wait for the travel restrictions to end soon, and you are able to visit this fabulous spot, I encourage you to take advantage of teleconsultation and talk to your doctor about your upcoming surgery.
Telemedicine is a very practical way to have your surgeon's consultation right at home, whether it is using your computer, laptop, or smartphone.  It is fun, it is interesting and it can only take 20 mins.  Recently Robert decided to go ahead with 20 mins. teleconsultation with Dr. Benavides, Cosmetic Surgeon at Galenia Hospital (JCI) in Cancun. He was impressed, but he wanted a second opinión and he was curious about Dr. Javier Herrero Jover's feedback on his case.
Dr. Javier Herrero Jover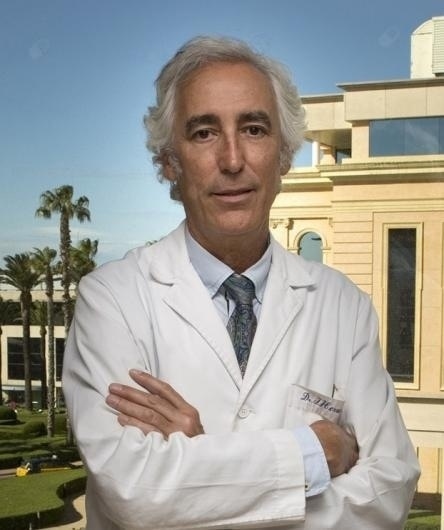 Dr. Herrero Jover studied medicine at the Central University of Barcelona and years later he obtained his master's degree in Rio de Janeiro, Brazil. In 2005, he founded Alma IT Systems specialized in software development for medical imaging, and he has international recognition because of his participation in various scientific societies, such SECPRE, SEMAL, SBCP, ISCAS and EUROPACS. He is also a consultant at IFCARS and President of MICARS. (Mediterranean Institute of Computer Assisted Radiology and Surgery).
Medical History and Photos
I contacted Teknon Medical Center in order to ask availability, and they had for the next week, so I proceeded to set the appointment using our TaqTik Health zoom platform. Dr. Herrero Jover already had Robert's medical history and photos, which were crucial to assessing if he was a good candidate for Eyelid Surgery.
Teleconsultation Day
Right on time, Dr. Herrero Jover and his Patient Coordinator connected with Robert and he said that everything went smoothly. The doctor was very friendly and explained about the eyelid surgery and how to get the best results according to Robert's expectations, and he recommended a 5 day stay in Barcelona for a perfect full recovery. Just great!
Requesting your Cosmetic Firmquote™
If you are planning to have your cosmetic surgery done in the next couple of months, go ahead and request your firmquote: Click Here.   It will include your medical history and photos. We will forward your complete file to our Surgeons in order to  obtain their feedback and a taylor-made quote for you.   We also invite you to check our Standard Price List in our website or just download our App available for Android and Apple.  You can also join our New Community where you can chat with any of us.
Requesting your Dental Firmquote™
If you would like to combine your cosmetic surgery with dental treatments, you just need to fill in your medical history and upload your panoramic x-rays and photos.   In the next couple of days we will provide you with a taylor-made quote and the Surgeons feedback.  Go ahead and Click Here
Reward Yourself with our Affiliate Program
We are very happy to offer all our members the opportunity to earn gift cards and learn about this amazing industry. Our Affiliate Program not only rewards you for referring others to Gorgeous Getaways.  It also provides a long-term program to help you develop your own skills. To get started all you have to do is sign up: Click Here You do not need to be a medical travel expert, so go for it !