Season 1, Episode 1 – Plastic Surgery Reality Show
Roni Harper, 51, is one of life's true survivors. She has battled abuse and obesity, now she has taken charge of her life; she has lost the weight and is living a positive, healthy life. Sadly, all her hard work has left unsightly and uncomfortable excess skin that reminds her of her dark past. Thailand is the first step toward her new future, a new journey.
She is getting an arm lift, a breast augmentation, tummy tuck and a designer vagina – all things that will help her cut ties with reminders of her past.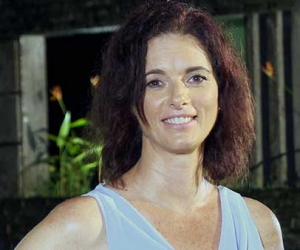 On the other side of Australia lives Kelli Fraser. She is a mum to five girls, and has dedicated her life to them and she wouldn't have it any way. Now, she feels that her body is broke and she desires a mummy makeover to give her the self-confidence to perform proudly on stage like when she was younger. Kelli is hoping this trip to Thailand will help turn back time. On this she will get a boob lift, a tummy tuck and a prolapse repair, the latter is the thing she is most excited for, it is something that will make her feel whole, feminine and fixed.
For Kelli travelling to Thailand will be an incredible journey, but she has never left her family before so this will be a huge challenge.
These two women support each other as they face their personal struggles and leave their families to change their lives.  Will their surgery give them everything they hope for?
Watch plastic surgery reality show Beauty and the Beach TV ONE NZ commencing 30 June 2016. If you missed an episode you can catch up on TVNZ.